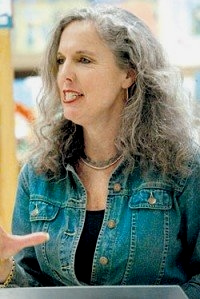 Welcome to my website. I'm delighted by the success of my six books that chronicle the female growth cycle, and the angst and triumphs that accompany each stage.
What an honor it has been to know my writing is making a difference. These books have landed on bestseller lists and made me a popular keynote speaker to professional organizations and womens' groups.
While my subject matter varies, from my first book that addresses the challenges of young motherhood to my last book that deals with issues surrounding intimacy and aging, there is a common bond. And that is, I believe we need to work our hardest to make our love relationships endure, with our spouses, partners and families.
I am not a psychologist – I am a journalist who gathers real stories and prescriptions from real women on how to best navigate our most intimate and meaningful relationships.
Througout the interviews I also thread in my own rocking and rolling experiences as the mother of four grown sons who has managed to stay married for 27 years. I would love to speak at your next event!
Books By Iris

Click Cover To Order
"Iris is a soulful speaker and her passion and warmth in story telling engages the audience to listen, laugh and emote. I highly recommend Iris as a speaker!"
– Kathryn Kastan
Director
Women's Health & Advocacy Initiative
Duke University Medicine
We had Iris Krasnow here for our Connections fundraising event. She's witty, wise and wonderful. The women loved her."
– Linda Pollack-Kessler
United Jewish Federation
Albany, NY
I heard so many people say that they believed Iris was the best luncheon speaker we have ever had, and I agree with them."
– Lisa Clark
National Charity League, Houston, TX