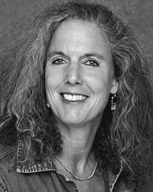 Best-selling author Iris Krasnow shows wives how to have it both ways: A committed marriage and personal adventures in uncharted territory.
Have you ever wondered what goes on behind the closed doors of a successful marriage? How those happy couples make it look so easy?
In The Secret Lives Of Wives: Women Share What It Really Takes To Stay Married, Iris pulls back the curtain and reveals uncensored strategies and confessions of women who have managed to stay married for the long haul. More
The best book on marriage ever. Real women, real relationships, real solutions to the challenges of long term intimacy. It is a MUST READ book."
– Leslie Morgan Steiner
New York Times bestselling author of
Crazy Love
From my first book to my latest work, every chapter is filled with raw and real stories of the challenges and triumphs we experience in our most intimate relationships.
This new book explores how we forge through the years and make our aging marriages go the distance, 'til death do us part.
No matter her age or her stage, every woman will find pieces of herself in all of these.
Iris Krasnow