From Publishers Weekly Review of Camp Girls
Krasnow (Surrendering to Motherhood) recounts in her charming memoir the many life lessons learned while attending Wisconsin's Camp Agawak, a sleep-away girl's summer camp, from the age of eight in 1963.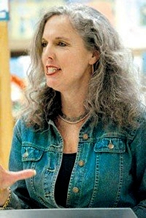 "All that is very adventurous, very sentimental, very brave, and very naughty about who I am today was birthed and nurtured there," she explains.
Toggling between past and present, Krasnow describes growing up in the Chicago suburbs as the daughter of a Polish Holocaust survivor, and notes that summers at Camp Agawak in the wilds of Wisconsin sowed the seeds for her life as a newspaper reporter and then as an author, and instilled in her kindness, responsibility, a sense of ambition, a desire to contribute to the greater good of a community, and taught her to remain steadfast during tough times.
Krasnow also writes movingly of her close-knit community of alumni campers, who still maintain close ties to Camp Agawak as they support each other through such ordeals as breast cancer, the suicide of a sibling, and the death of a spouse.

This is a thoroughly enjoyable dip into nostalgia for the simpler times of youth.

From Iris Krasnow's Camp Girls:
"Separated from our parents at an early age, adapting to cabins filled with strangers, pushed to try every activity – we become adults who are independent, resilient, collaborative, adventurous. Our camp friends become family, sisters and brothers bound not of blood but of history, love and loyalty." More