The Secret Lives Of Wives
Women Share What It Really Takes to Stay Married
The best book on marriage ever. Real women, real relationships, real solutions to the challenges of long term intimacy. It is a MUST READ book."
– Leslie Morgan Steiner
New York Times bestselling author of
Crazy Love
In this breathtaking book, Iris Krasnow opens a window into the inner world of women whose unique courage and vision has enabled them to find relationship happiness over the long term. This is as much of a men's book as it was written by and for women."
- Dr. Bill Cloke
author of Happy Together
Iris Krasnow, a wife of 23 years, and the more than 200 women she interviewed (married anywhere from 15-70 years) challenge the traditional way of thinking about what it takes to achieve "happily ever after" and invite women to define for themselves what constitutes a satisfying relationship.
"There is no gold standard of what a marriage should be and no perfect marriage toward which to aspire," writes Krasnow. "Those of us went for the big crowd and the big dress are realizing, as we inch toward silver and golden anniversaries, that it is individual ingenuity and not pack mentality that fuels a long marriage."
The Secret Lives Of Wives will inspire any woman who is hungry for marital commitment and reinvention. Yes, women can have it both ways: a committed, happy marriage and adventures in uncharted territory.
Gotham Books
ISBN: 9781592406807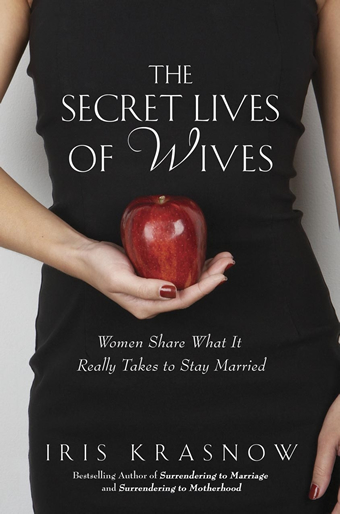 A spirited, frequently perceptive work that aims to fix marriages by empowering wives."
- Publishers Weekly
Iris Krasnow has managed to demystify the workings of long-term marriages by confirming the mysterious uniqueness of each one."
– Suzanne Braun Levine
author of Rest of Our Lives: Women in Second Adulthood